Sunday, October 4, 8:30–9:00 am PDT (Pacific Daylight Time)

| | |
| --- | --- |
| | MAIN STAGE: Educator Stories with John Sammon, Tara Koehler and Mike Lawrence |
Imagine
Mainstage
These educator talks focus on student success stories with a creativity bent.

Mike Lawrence
Enthusiastic Curiosity in Your Classroom
Using punctuation as an extended metaphor, this session asks: "What if we combined the excitement of the exclamation point with the infinite curiosity of the question mark?" The answer lies is a little-used form punctuation known as the 'Interrobang.' This symbol '‽' represents all that classrooms should be in the 21st Century, as it combines all of the enthusiasm found within learning with the wonder and creative possibilities available using modern tools and resources. Educators should strive to inspire this 'Enthusiastic Curiosity' into every lesson. The Interrobang provides the perfect symbol for this joyful rebellion.

John Sammon and Tara Koehler:
Memorializing Life During a Pandemic: Student Voice & Choice, and Authenticity
This project was inspired by Laureen Adams Navigating Uncertain Times with Love: 9 Projects for the Whole Family a PBL Works Blog. Second and fourth grade students were proposed with the following question: How can we share what we learn in this time with those that come after us? In this project students recorded daily learnings, observations, wonders, and advice. They identified major themes and noted the differences in perspectives after interviewing various community members. Students compiled their learning virtually to share with a future generation.Second grade and fourth grade students interacted with various content lessons including, Math, Science, ELA and Social Studies. Students also learned about 3D printing face shields for essential workers.The students created a primary source Pandemic Journal. The students kept a written/digital record of what it's like to live in this UNIQUE moment in time when we are all away from school and learning from home. Students asked questions as an essential part of gathering, interpreting and using evidence to develop a better understanding of a community. They identified causes and effects, using examples of family life or from the community, to support reasoning and causation. Additionally, they recognized and identified patterns of continuity and change in communities and identified situations in which social actions required are part of civic participation.

| | |
| --- | --- |
| Topic: | Creativity Chats with Students |
Digital tote resources
Presenters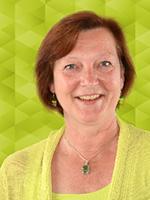 Camilla Gagliolo
, ISTE
Camilla Gagliolo is the senior director of event content at ISTE, planning the program for the ISTE Annual Conference & Expo as well as ISTE's regional events. She's worked as the instructional technology coordinator for Arlington Public Schools in Virginia, facilitating and leading technology integration to enhance teaching and learning for students. Her passion for innovation in education has made her an international leader in implementing new technologies in all curriculum areas. She's presented at numerous national and international conferences on technology integration, foreign and immersion language learning, digital portfolio creation, multimedia integration and the use of emergent and mobile technologies in instructional environments. She's also presented and led workshops on technology integration at international conferences, including the ISTE Conference & Expo, the Virginia Society for Technology in Education annual conference, the Educational Collaborative for International Schools Conference and the Future of Education Technology Conference.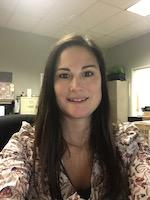 Tara Koehler
, WAPPINGERS CENTRAL SCHOOL DISTRICT
Tara Koehler is currently a STEAM Professional Development Specialist and NYSCATE Member. Tara has helped write curriculum in the district for over a decade across the subject areas. Prior to her current position, Tara was a pioneer teacher to the implementation of Design Thinking, Genius Hour, flexible seating, classroom Makerspace, and inquiry based learning in her school. In her current position, utilizing the Backwards Design Approach to curriculum development, she coaches teachers and develops STEAM units of study. She models the use of Design Thinking, PBL and STEAM approaches.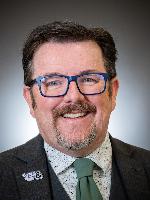 Mike Lawrence
, Jamf
Mike Lawrence is an award-winning teacher, administrator and educational leader. He served as CEO of Computer-Using Educators (CUE), helping the nonprofit grow fivefold in 12 years, served two terms on the ISTE Board of Directors, and served as director of the California Student Media Festival (mediafestival.org) for a decade. He co-founded the Google Certified Teacher (now Google Certified Innovator) program and supported the development of the ISTE Certification for Educators. He's proud to assist educators worldwide in his current role as senior director of educator engagement, supporting Champions, User Groups and EDGE Conference content at PowerSchool.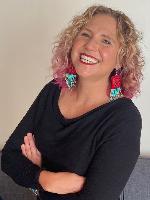 Megan McMahon
, ISTE
Megan McMahon is a senior events manager with ISTE helping shape amazing educator content and experiences like the Creative Constructor Lab event. In the past, she's been Teacher Resident with the Teachers Guild out of IDEO, a 10-year Art Educator in SFUSD, Peace Corps Education Volunteer in Bolivia, and a Designer and Art Director with Anderson & Lembke Advertising. Megan was a Co-founder of Beyond Borders Storytelling, is an artist, and is always seeking that elusive San Francisco sun. She believes that changes in education will come from inside school communities from the ground up.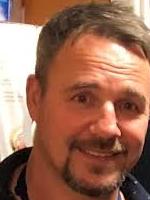 John Sammon
, Wappingers Central Schools District
John Sammon is currently a STEAM Professional Development Specialist in Wappingers Central School District and a NYSCATE member. John has also been a Literacy Coach and a District Wide Professional Development Specialist within the Poughkeepsie City School District. In his current position, through the use of a residency request model, he coaches teachers and develops STEAM units of study, the curated compilations aid teachers through planning, and differentiating approaches to integrated studies. He models the use of Design Thinking, PBL and STEAM approaches to help student's practice cross-disciplinary thinking and build skills in science, technology, engineering, arts, and math.