Tuesday, October 6, 4:00–4:30 pm PDT (Pacific Daylight Time)

| | |
| --- | --- |
| | MAIN STAGE: Educator Stories with Michelle Zimmerman and Tim Needles |
Imagine
Mainstage
These educator talks focus on student success stories with a creativity bent.

Michelle Zimmerman:
Design Thinking to Solve Real Problems during COVID-19: Remote Learning and Future of Work
Without a vaccine, we need to keep distance from each other. Work and School are going remote and virtual, but that can't fully replicate what it's like to be in person. This real-world scenario connects to the Global Goals for Sustainable Development and challenges students to use Design Thinking Process to look at the fashion industry, smart textiles and wearable tech and PPE through a STEAM lens while learning what it takes to start a business remotely. The flash presentation is a video by the 8th -10th grade students sharing their process and learning.

Tim Needles
Everyday Creativity
An inspiring talk focusing on what it takes to promote and facilitate creative thinking and challenge the myths of creativity. We'll address how motivation, failure, judgement, limitations, and fun impact being creative and how educators can use this knowledge to help students in this talk inspired by the ISTE TED Masterclass.
| | |
| --- | --- |
| Topic: | Creativity Chats with Students |
Digital tote resources
Presenters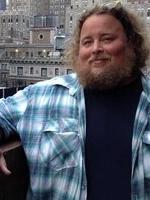 Tim Needles
, Smithtown High School East
Tim Needles is an artist, educator & author of STEAM Power: Infusing Art Into Your STEM Curriculum. He teaches art/media at Smithtown School District, is a TEDx speaker, and his work has been featured on NPR, in the New York Times, Columbus Art Museum, Norman Rockwell Museum, Katonah Art Museum, and Cape Cod Art Museum. He's the recipient of ISTE's Technology in Action Award and Creativity Award, NAEA's AET Outstanding Teaching Award, and The Rauschenberg Power of Art Award. He's a National Geographic Certified Teacher, PBS Digital Innovator, an ISTE Arts & Technology and STEM PLN leader, and Adobe Creative Educator.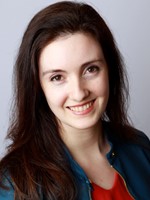 Dr. Michelle Zimmerman
, Renton Prep
Michelle Zimmerman has taught students from ages 3-16 and adults. Her Ph.D. in Learning Sciences and Human Development is from the College of Education at the University of Washington in Seattle, and her research has been recognized with multiple awards. Her book, Teaching AI, originally published by ISTE in English is now also published in Arabic and just released in Chinese in Taiwan. Selected for five consecutive years as Microsoft MVP for Global impact, she leads and teaches at Renton Prep, a Microsoft Showcase School. Since 2007, she has presented around the world. She's in Forbes, GeekWire, and Venture Beat.