PUTTING THE LIVE INTO ISTELive!
We're excited to be back LIVE and in person in New Orleans!
No matter where you live, how you learn or what your comfort level, we have an experience tailored for you! ISTELive is no longer just a four-day event — it's customized, flexible, year-round PD.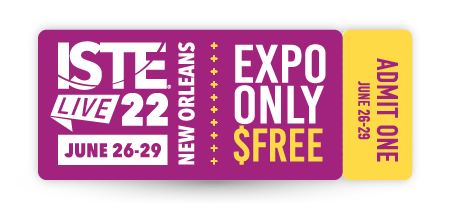 FREE expo‐only passes available!